Some exciting cross country performances from many of the best-placed horses after dressage means there has been few notable changes to the standings after the cross country phase.
Six-year-old Championship
In the six-year-old Championship the top five are unchanged, with all five combinations producing super clear rounds inside the time.
Izzy Taylor and SBH Big Wall remain the best of the Brits, lying in fifth place. Their score of 28.0 leaves them less than a show jump behind the leaders, Anna Lena Schaaf and Lagona 4 for Germany (25.8).
Separating Anna and Izzy are the French pair of Thomas Carlile (Fair Lady Des Broucks) and Nicola Touzaint (Fibonacci De Lessac HDC) occupying second and third place and Germany's Julia Krajewski (Chintonic 3) in fourth.
Britain's John Paul Sheffield and Special K added two time penalties to their dressage score of 30.5, dropping them one place from eleventh to twelfth. And Britain's third combination – Caroline Harris and the British-bred Pepper Poldark – added just 0.8 time penalties to their score of 32.7 to move them up three places from eighteenth to fifteenth.
Seven-year-old Championship
The lead in the seven-year-old Championship remains with Australia's Kevin McNab and his mare, Cute Girl. A convincing clear within the time left them on their dressage score of 26.9.
It was a successful day for many of the Brits, with eight of the top ten places held by British combinations at the end of the cross country phase. Laura Collett and Outback II continue to lead the charge, remaining in second position after an impressive clear inside the time.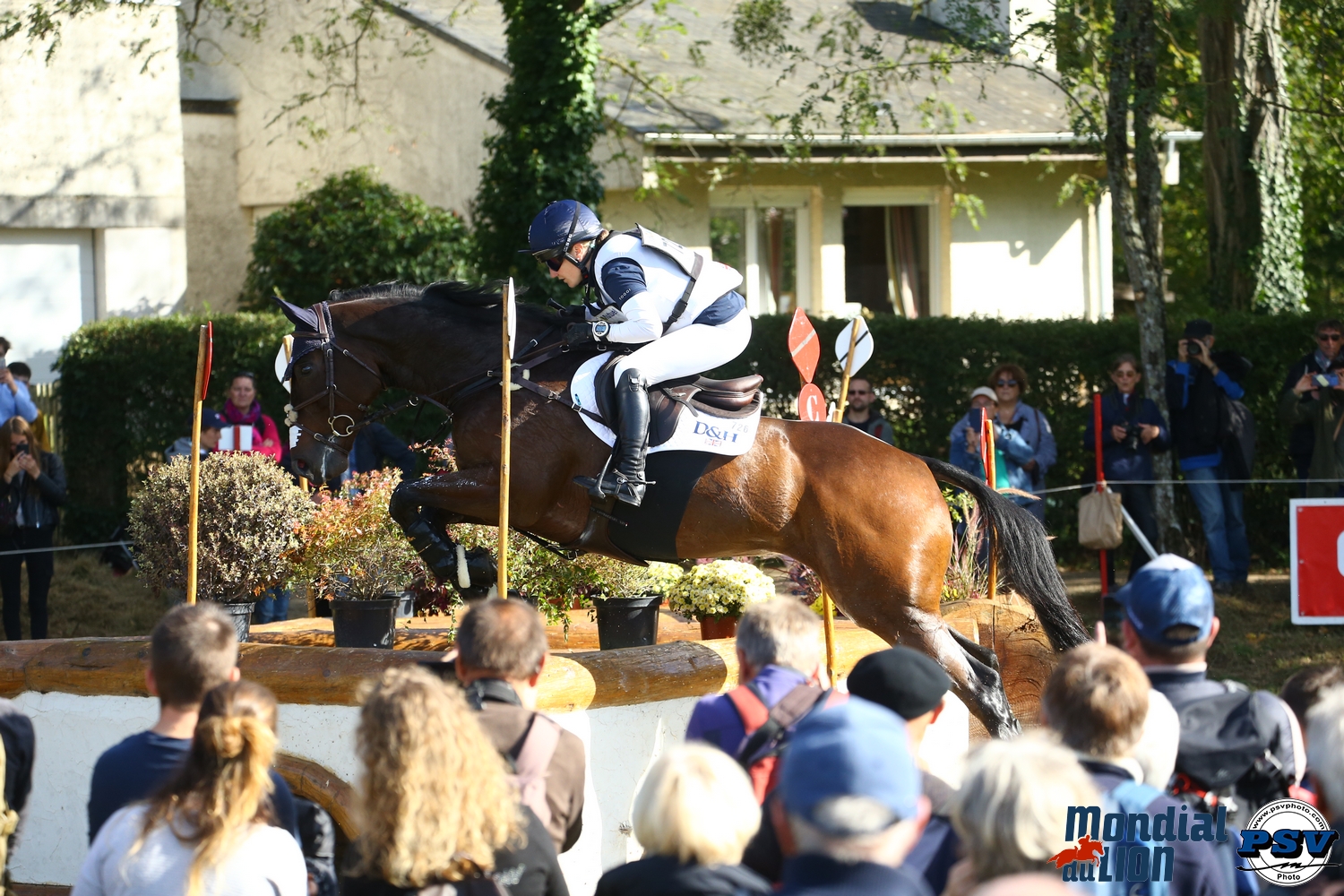 Laura Collett and Outback II on course (Image, PSV Pictures)
Such is the close nature of the scores in this Championship, just two time penalties dropped Hayden Robert Hankey and Heads Up from third to seventh. This promoted Selina Milnes and Cooley Snapchat up one place to third, Sarah Bullimore and Evita AP to fourth and Oliver Townend and Cooley Rosalent to fifth, after they all produced clear rounds within the time.
Strong jumping performances also moved several other British riders up the order – clean sheets moved Gemma Tattersall and Johan-some jumped from eleventh to eighth and Tom McEwen and MHS Brown Jack from thirteenth to ninth. Just 0.4 time penalties for Izzy Taylor and Cooley Rules saw them move from fourteenth to tenth.
Katie Preston and the British-bred mare, Templar Juno, sit just outside the top twenty in twenty-first place and Jack Pinkney and Rehy Revelation lie thirty-sixth after picking up twenty penalties at fence 13.
There were retirements on course for Eliza Stoddart and Codebreaker (lying eighth after dressage) and Matthew Heath and Caunton First Class (nineteenth).
Tomorrow's finale
The second horse inspection gets underway at 9am local time (8am BST) tomorrow morning. The show jumping will follow – beginning with the six-year-olds at 11am local time (10am BST) and then the seven-year-olds at 1pm local time (12pm BST).
For a full start list for both classes click here.